Photography
photography is a beautiful synthesis of art and technology. The word "photography" comes from the Greek terms phôtós and gráphô etymologically meaning "luminous sketch". After the rise of the first known notion of camera, the camera obscura, the Photographic capture was created in the 1800s. Although cameras existed before photography, they were incapable of preserving an image permanently. Instead , they projected the images onto another surface for tracing and subsequent analysis.(...)
Who invented photography?
Many people attribute to Joseph Nicéphore Niépce and to Louis Daguerre the invention of photography using devices such as those used by contemporary artists. The first one started by working on photography with silver chloride and silver halides. However, he did not succeed in achieving this. found a way to prevent their deterioration when exposed to light.
In 1826, Niépce was the first person to take a photo with a camera. He used a sheet of metal covered with bitumen, which required an exposure time of at least 8 hours!
This success so appealed to the painter Louis Jacques Mandé Daguerre that he joined forces with Niépce. Using silver-plated copper sheets and mercury vapor, Daguerre improves, refines and plays with the technique. He was thus able to considerably reduce the exposure time.
The daguerreotype was created. used for the first time at professional purposes for portrait photography in 1839, with exposure times of just a few seconds. This is one of the most important moments in the history of this art in terms of the proliferation of cameras and the success of this tool.
The calotype method has been developed. invented a few years later by William Henry Fox Talbot. This is the first method for photographers to generate a negative at a glance. from which they can make numerous prints.
Frederick Scott Archer, finally, invented In 1851 he invented the collodion wet plate method, which made it possible to create a negative image on a transparent glass plate. The collodion method was developed. used for tinplate portraits and in printing until the 1900s, although it was widely used in printing. exceeded by the process from the dry plate to gelatin with the late 1800s.
At the end of the 19th century, Eastman Kodak democratized film photography. With the process For film photography, the glass plate is replaced by celluloid film, which allows many photos to be taken in less time.
Yet, at the beginning of the 21st century, film photography was used less and less, replaced by digital photography.
Photography of yesterday and today: Selfies at a glance sold eroticism
Today we consider the camera as an artist's instrument, comparable to a painter's brush. Painting, however, was extremely widespread in the art world until how photography develops its own art form.
In the 1800s and early 1900s, photographers were seen as competitors by painters. People used to have their portraits painted by artists, who were now starting to do so. worry about their jobs. As a result, the first artists began to paint. use the camera and photography in their repertoires quite quickly.
Robert Cornelius, an American lamp maker and enthusiast of lamps. of photography, used the daguerreotype method to take the first "selfie" in 1839. The commercial advantage of easy-to-take photographs reproduction was quickly achieved. recognized by photographers everywhere commercial spirit.
Alexis Gouin and Bruno Braquehais created the precursors of the traditional pin-up with their nude photos; in the 1850s. They were successful, which is not surprising since eroticism sold so many people. more than with digital photography today. Today, the portfolios of many contemporary artists still include digital and physical nude photographs, although few are able to cross the fine line between artistic and the photos at purely erotic purpose.
Photography styles
There are several styles in photography.
The portrait focuses on the people. It can be used to start a business or to document an individual's personal and family life.
Landscape is one of the most popular and well-known photographic forms. Throughout the history of photography, landscape capture has been a must. a constant. There is a landscape to delight everyone's eye, from rugged mountain vistas to lush green fields.
Buildings, monuments, interiors and exteriors are all part of architectural photography. This type of photos can be used for artistic purposes, to capture the beauty of of a structure.
Ideas, symbols and themes are at the heart of conceptual photography. It's the ideal style to express yourself while enjoying flexibility. creative.
Abstract photography encompasses a wide range of mixed media techniques for capturing images. Depending on how it is captured, any subject can become abstract. Abstraction is a visual language that relies on the composition of shapes, colors and lines without prior visual references.
A photojournalist uses his photos to tell stories. It's up to you him to relate the facts to the public. Photojournalism captures the reality of life. as accurately as possible.
This field of photography encompasses all others. Architecture, landscape, portraiture, fashion, documentary and, above all, reality. There are so many possibilities. People in public places, defects and buildings are the subject of street photography.
Photography techniques
Photographic techniques are as varied as the styles.
Long exposure or prolonged exposure
Long exposure is one of the photographic techniques most used by contemporary artists. The concept is that by leaving the shutter open for long periods of time, it is possible to let in more light and capture the spot where the light is coming from. where this light comes from.
The concept of motion blur is linked to the concept of motion blur. prolonged exposure. This is a mixed technique in which the camera must move during the shot in order to capture this motion blur.
The term macro photography refers to capturing tiny objects; things that are very small.
This is both a style and a technique. This is a method of capturing light to obtain photos in different shades of white and black. It can be used for many mixed techniques, combining it with motion blur and light effects. macro photography for example.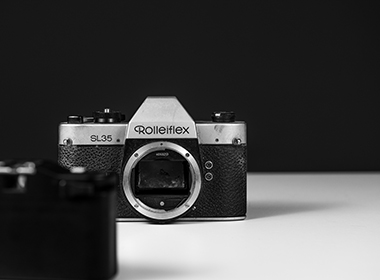 Film photography
What is film photography?
Film photography is a photographic technique allowing you to take photos and develop them on paper
Since the 2000s and the appearance of smartphones, this process has gradually given way to digital photography.
The term "silver" takes its name from the composition of the films used in this technique, since silver molecules are found there.
Digital Photography
When we think of photography, we directly imagine a work of digital photography. However, while digital photography is the de facto standard in photography today, it was not always this way.
The history of photography in a few words
An Iraqi scientist created the first camera in history, the camera obscura, in the early 11th century. The first surviving photograph was taken in 1826 by a French photographer, Joseph Nicéphore Niépce, who used a portable camera obscura to capture the iconic image known as the "Point de vue du Gras."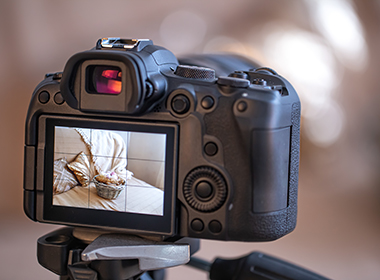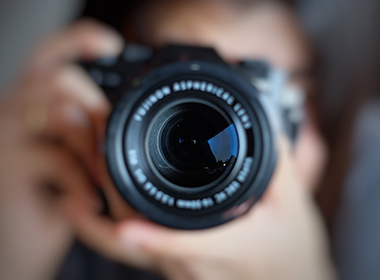 Mixed technique photography
Mixed media in photography
As a result, mixed media or mixed media art has become increasingly popular, with artists seeking to use different artistic genres to elevate their work to new heights. It is possible to adopt the mixed media trend, whether you are a ceramist, designer, painter or other. But today we're going to look at how photographers can use their photographs to create mixed media works.