Shall we go for a painting this summer?

June 2022 | Temps de lecture : 18 min | 0 commentaire(s)
Summer is here. The news of the last two years has given us and given us the desire to escape, and sometimes even to escape. And what better way to get back to dreaming than to go and see art... actively! In the four corners of France, museums never cease to amaze us with their beautiful programmes. So let's go on a little Tour de France of the exhibitions you could go and see this summer!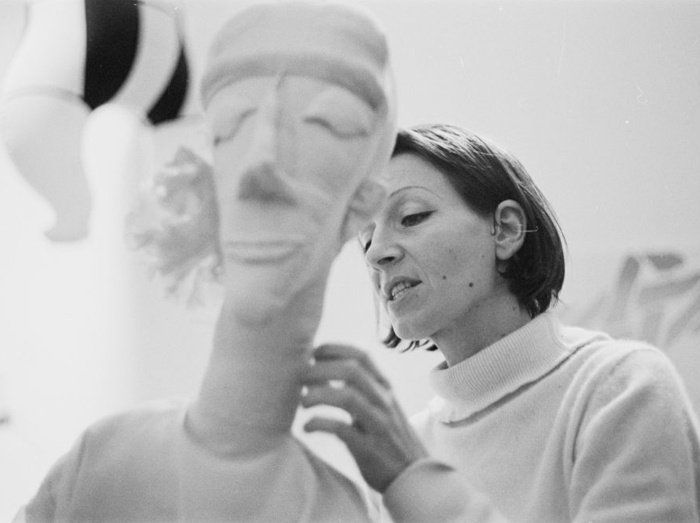 "Eva Aeppli's Sentimental Museum" at the Pompidou Museum in Metz
Let's start in the east. Since May, the Musée Pompidou in Metz has been devoting the first retrospective in France to Eva Aeppli in the exhibition "Le Musée sentimental d'Eva Aeppli". The viewer is invited to discover the gestation of her work. In this "sentimental museum", her works echo her influences as well as her successors. And as you wander through the museum, you can see how the Swiss sculptor's art is important on the contemporary scene. And just because you have until November 14 to enjoy this exhibition, it doesn't mean you should delay in getting there! It's wonderful. And to discover on this occasion, if you haven't already done so, the Centre Pompidou in Metz, which has nothing to envy its Parisian big brother!
Exhibition Le Musée sentimental by Eva Aeppli, from 7 May to 14 November 2022 at the Centre Pompidou in Metz: https://www.centrepompidou-metz.fr/eva-aeppli 236

Mondrian Evolution at the Fondation Beyeler in Basel
If the various heat waves promised this summer have us a bit west, let's stay a bit east before continuing our summer art journey. This time to the Fondation Beyeler, which is devoting an exhibition to the Dutch painter to mark the 150th anniversary of his birth. A major artist of the avant-garde, Mondrian played an important role in the evolution of painting from figuration to abstraction. Initially influenced by Dutch landscape painting of the late 19th century, he was equally influenced by symbolism and cubism. In the early 1920s, he began to concentrate on an exclusively non-figurative pictorial vocabulary, consisting of rectilinear arrangements of black lines on a white background and the three primary colours. The Fondation Beyeler holds works from the later phases of Piet Mondrian's work in particular, but the exhibition traces his artistic development up to the 1920s and the stylistic genesis of his later work. Motifs such as windmills, dunes and the sea, farm buildings reflected in water and plants, each represented in varying degrees of abstraction, will be on display. The exhibition is co-organised by the Fondation Beyeler and K20, Kunstsammlung Nordrhein-Westfalen, Düsseldorf.
Mondrian Evolution, 5 June to 9 October 2022 at the Fondation Beyeler in Basel: https://www.fondationbeyeler.ch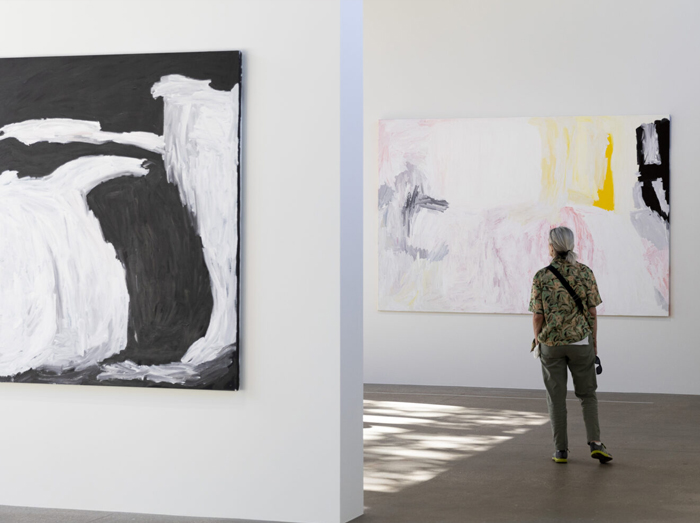 Mirdidingkingathi Juwarnda Sally Gabori exhibition at the Fondation Cartier pour l'art contemporain in Paris
Paris now! The Fondation Cartier pour l'art contemporain presents the first solo exhibition of Aboriginal artist Mirdidingkingathi Juwarnda Sally Gabori outside Australia.
Considered one of Australia's leading contemporary artists of the past two decades, Sally Gabori began painting in 2005 at the age of 80 and quickly achieved national and international artistic recognition. In a few years of rare creative intensity, until her death in 2015, she developed a unique body of work in vibrant colours with no apparent connection to other aesthetic currents, particularly within contemporary Aboriginal painting. Bringing together some thirty monumental paintings, the exhibition is produced in close collaboration with the artist's family and the Kaiadilt community, as well as with leading specialists in Kaiadilt art and culture. The exhibition is a tribute to this artist whose work fascinates with its spontaneity, luminosity and profound originality. Guided tours with a cultural mediator are offered on Wednesdays, Thursdays and Fridays at 4pm, subject to availability.

Mirdidingkingathi Juwarnda Sally Gabori exhibition, from 3 July to 6 November 2022 at the Fondation Cartier pour l'art contemporain in Paris: https://www.fondationcartier.com
Au cœur de l'abstraction, collection of the Fondation Gandur pour l'Art at the Fondation Marguerite et Aimé Maeght in Saint-Paul-de-Vence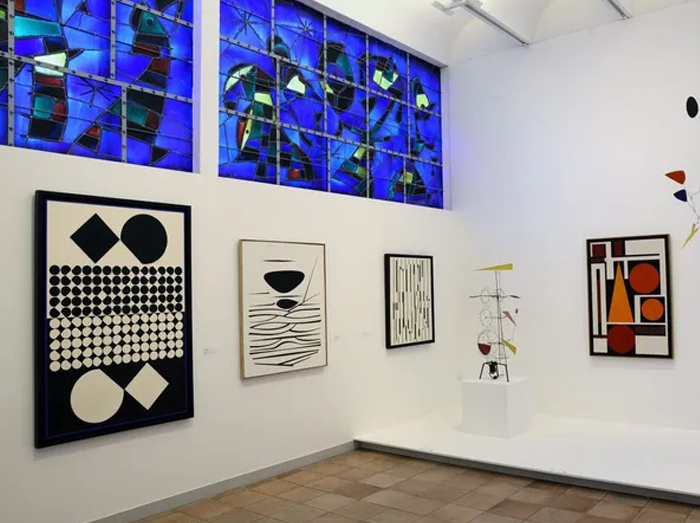 Fondation Maeght: In the heart of abstraction, collection of the Gandur function for Art
Further south, the Marguerite and Aimé Maeght Foundation in Saint-Paul-de-Vence. Since the beginning of July, works from the collection of the Fondation Gandur pour l'Art have been presented there, offering a dive into the abundant creation of the years 1945 to 1980. This remarkable collection makes it possible to translate the different forms taken by abstraction during these creative decades. Hans Hartung, Martin Barré, Simon Hantaï and Pierre Soulages demonstrate the evolution of non-figurative art over forty years. We will discover the lyrical and gestural abstraction of Georges Mathieu, the abstract expressionism of Sam Francis, the geometric abstraction of Victor Vasarely and the kinetic works of Alexander Calder and Jean Tinguely. This immersion into the heart of abstraction is curated by Yan Schubert, curator of the Gandur Foundation for Art.
With a collection of more than 13,000 works, the Maeght Foundation pursues the beautiful project of seeking to arouse curiosity and to always show other collections, sometimes little accessible to the public.
Au cœur de l'abstraction, collection de la Fondation Gandur pour l'Art, from 2 July to 20 November 2022 at the Fondation Marguerite et Aimé Maeght in Saint-Paul-de-Vence: https://www.fondation-maeght.com
Discutons !
No one has yet had the audacity to comment on this article! Will you be the first?
Participate in the discussion